| | | |
| --- | --- | --- |
| | Product Catalog: | |
Magnetic Field Injection Machine
| | | |
| --- | --- | --- |
| | Product Detail: | |
DXCJ120M3V Magnetic Field Injection Machine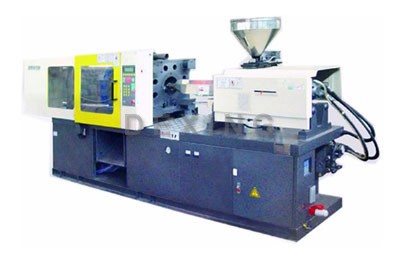 Feature of DXCJ120M3V Magnetic Field Injection Machine:

DXCJ120M3V INJECTION MACHINE is of high-speed, energy-saving models with: 5-point toggles clamping mechanism, clamping force from 80 tons to 480 tons, injection volume 113 grams to 2152 grams. M3 series IMM are equipped with CPC or MPC screen LCD controller with Chinese and English language. Screw and barrel can be freely selected as customers' request.
1.For mold platen, we adopt high toughness ductile cast iron. Platens and toggles are processed by imported computer processing center and Flexible Manufacturing System, which ensures high precision and good interchange characteristic.
2.Use high toughness alloy steel to manufacture the tie bars that are chrome plated, which ensures long using life.
3.Equipped with detection high pressure lubrication device.
4.Multi-stage mold movement speed control and boost clamping ensures high efficiency and stability of the mechanism.
5.Mechanical safety device.
6.Equipped with electrical double protection for operation safety.
7.Hydraulic multi-ejection device. The ejection mode is optional on request to fit for the automatic production of a variety of molds.
8.Low Pressure clamping device for protecting the mold.
Specification of DXCJ120M3V Magnetic Field Injection Machine:
DESCRIPTION

UNIT

DXCJ120M3V

International size rating

——

1200

INJECTION UNIT

Shot volume

cm3

163 221 265

Shot weight (PS)

g

153 207 249

(oz)

5.4 7.3 8.7

Screw diameter

mm

36 42 46

Injection pressure

Mpa

185 136 113

Screw L:D ratio

——

23:1 20:1 18:1

Screw stroke

mm

160

Screw speed(stepless)

r/min(max)

185

CLAMPING UNIT

Clamping force

KN

1200

Opening stroke

mm

340

Platen size

mm×mm

610×560

Space between tie bars

mm×mm

410×360

Max. Daylight

mm

720

Mold thickness (Min. Max.)

mm

145-380

Hydraulic ejection stroke

mm

100

Hydraulic ejection force

KN

42

POWER UNIT

Hydraulic system pressure

Mpa

17.5

Pump motor

Kw

11

Heating capacity

Kw

8.8

Number of temp control zones

——

3

GENERAL

Oil tank capacity

L

200

Machine dimensions(L×W×H)

m×m×m

4.0×1.2×1.7

Machine weight

Ton

3.5