| | | |
| --- | --- | --- |
| | Company Profile: | |
Dexing Magnet is located in the city of Xiamen, China which is a beautiful peninsula also an international seaport, with the factory in Jiangshu, Zhejiang China, was founded in 1985, the former identity is one military factory, researching and developing communication parts, this facility was later acquired by the Dexing Group in 1995.

Dexing Magnet is a large enterprise with excellent quality and perfect service in the international magnetometers and machinery industry. With manufacturing bases in both USA and Europe and applications engineering staffed facilities around the world, Dexing Magnet is perfectly positioned to provide local support to our customers for all of their magnetic needs.
Dexing Magnet owns a group of experienced in magnetometers and machinery and magnet industry technicians and mangers, we are capable to produce whole equipments making injection bonded NdFeB magnet, injection ferrite magnet, rubber magnet strip, rubber magnet sheet, magnetic door gasket through importing advanced technology from Japan and Europe and cooperating with University and research institute in China, the equipment with reliable quality, parts of electric parts and hydraulic transmission parts all are imported from MITSUBISHI in Japan and Italy, we can supply qualified products and good after-sale service.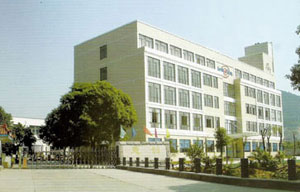 The main products: injection NdFeB magnet injection machines, injection ceramic magnet injection machines, magnetic strip extruders, demagnetizer and magnetizer, magnetic strip insterting machine, door gasket welding machine, automatic trimming machine, mixing mill for rubber magnets, dray spraying for granulator, digital teslameter/gaussmeter, fluxmeter, magnetic field tracer, DC hysterigraph, AC hyserigraph test system, 3D measuring meter of the distribution of the magnetic fields, voltmeter, ampermeter, mutual inductor, electronic mili second meters, spectrometers, etc. Also, we manufacture some essential components and parts for producing magnets, such as precise mould for all magnets and plastic, magnetizing coils, magnetizing fixtures, all kinds of plastics parts (precise gear and plastic carrier), capacitors and electrolyte used in aluminium electrolytic capacitors, especially,the electrolyte, magnetic roller of laser printer and the plastic magnetic motor have reached international advanced standard.
All of the products are produced as ISO9001 quality system, the products exports to Japan, Korea, and Europe and get good reputation among customers.
We recognized the need to combine the strengths of its magnetic materials companies to enhance their ability to react to market changes, and to provide better service and technical support to our worldwide customers.
We continuing investment in modern manufacturing equipment and the development of new technologies is based upon understanding our customers' needs and providing solutions.
From our China base, the group has achieved a truly global reach. We have established technical and manufacturing facilities in strategic countries maintaining the successful formula of close liaison with our customers in most major overseas markets.
In addition, through strategic relationships with original equipment manufacturers around the world, we are now in the enviable position where we gain double benefit - from the growth in their markets and from the increase in the electronic content of end products.